I think we've all been pretty surprised with the Canada weather at the moment, so we made the most of it on Sunday by taking a trip to High Park. We all had a lovely leisurely stroll in the sunshine, and had a late lunch among the trees.
The excitement of the day was feeding a squirel! Being from Australia I'd never seen a squirel, so I was pretty estatic. I fed him almonds right out of my hand. They're cute! T took a very interesting shot as I was feeding him- have a look at the pic below. HAHA!
There was so much to see that there wasn't that much time for sketching. Next time!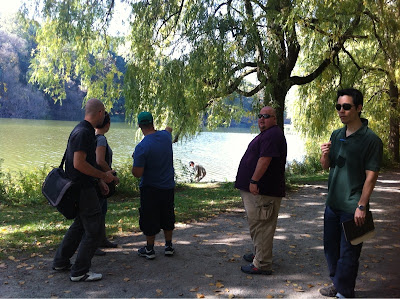 Flying squirel!


- Posted using BlogPress from my iPhone